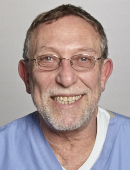 Alejandro Berenstein, MD
Alejandro Berenstein, MD (Dr B.) was born in Mexico City in 1948, graduated from the UNAM, at present is Professor of Neurosurgery, Radiology and Pediatrics, Director of the Hyman-Newman Institute for Neurology and Neurosurgery at the Ichan School of Medicine at Mount Sinai Health System in NYC.
His contributions include the description of the functional vascular anatomy, understanding and description of the diseases, and the development of multiple medical devices to treat them, now used throughout the world.
He has authored over 150 publications in peer-reviewed journals, more than 25 chapters in the field, and 9 books, including the five-volume, groundbreaking textbook "Surgical Neuroangiography."
Among the more than 30 awards, in 1989 he received the Ramon y Cajal Award in Medicine for distinguished Latin American Physicians. In 1998 he received the first Cerebrovascular Luessenhop Award from the American Association of Neurological Surgeons (AANS) and the Congress of Neurological Surgeons (CNS) Section of Cerebrovascular Surgery. In 2001 he was awarded the Paolo Raimondi Award from the AANS/CNS on Pediatric Neurological Surgery, and is the only physician to have received both. In 2007 he received the Physician of the Year award from the Vascular Birthmarks Foundation for his work with children with vascular birth defects. In 2007, he received the Boston Scientific Neurovascular Lifetime Achievement Award for excellence in research and clinical applications; in 2008, he won the Heart of New York Stroke Spotlight Award from the American Heart and Stroke Association.
He is an Honorary Member of the Japanese Society of Neuroendovascular Therapy; in 2009 he received the first Serbinenko Golden Sign Award in Neurosurgery in Moscow. He has been visiting professor, both lecturer and faculty, on over 600 occasions. He became the first president of the World Federation of Interventional and Therapeutic Neuroradiology and third president of the American Society of Interventional and Therapeutic Neuroradiology. He has been the President of SILAN the Latin-American Society of Neuroradiology (2012-2013).
Alejandro Berenstein, MD, is Clinical Professor, Department of Neurosurgery, Radiology, and Pediatrics at the Ichan School of Medicine at Mount Sinai HCS in New York.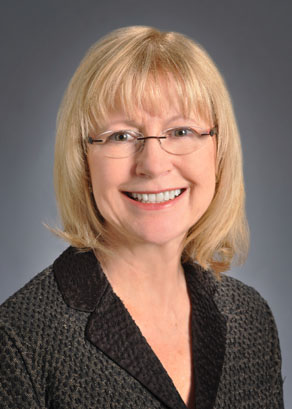 Patricia Burrows, MD
Dr. Patricia Burrows has been involved in the diagnosis and treatment of vascular anomalies since her Pediatric Special Procedures fellowship at Boston Children's Hospital in 1981. In 1985, she obtained additional training in neurovascular intervention in order to provide endovascular treatment of children with vascular malformations at the Hospital for Sick Children in Toronto. She was director of pediatric interventional radiology and co-director of the Vascular Anomalies Center at Boston Children's Hospital, and served as both president and executive board member of ISSVA for several years. She is a co-editor of the second edition of Mulliken and Young's Vascular Anomalies.
Presently, Dr. Burrows is an active member of the Vascular Anomalies Program at Children's Hospital of Wisconsin and Professor of Radiology at the Medical College of Wisconsin.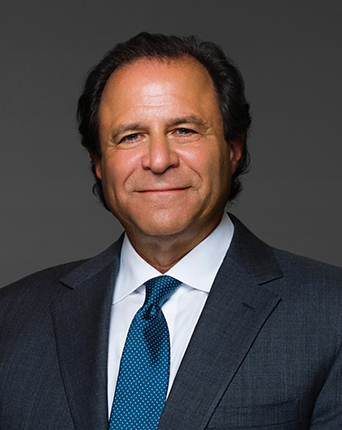 Robert J. Rosen, MD, AVM Center Directo
Interventional Radiology & Endovascular Surgery
Dr. Rosen is internationally recognized as a leader in the field of interventional radiology and endovascular surgery, having pioneered several techniques and medical devices now in common use. He attended college and medical school in Philadelphia, receiving his medical degree from Hahnemann University and post graduate training in interventional radiology at the Hospital of the University of Pennsylvania. After completing a fellowship in 1980, he was recruited to establish the Division of Interventional Radiology at New York University Medical Center, where he remained for 25 years, performing over 70,000 interventional and endovascular procedures and training 45 fellows, several of whom have become leaders in the field in their own right. In April 2005, Dr. Rosen joined the newly formed multidisciplinary cardiovascular group at Lenox Hill Heart and Vascular Institute in New York, where he continues to treat patients, train fellows, and conduct clinical research.
Dr. Rosen is best known for his original work in the management of children and adults with congenital vascular malformations, and is referred patients from around the world with these disorders. He has also developed techniques and instrumentation for the treatment of patients with aortic aneurysms, atherosclerosis, hepatic tumors, and uterine fibroids. He holds several patents for medical devices and has published nearly 100 original scientific papers and two textbooks, as well as book chapters in several standard medical texts. He also lectures extensively and has been a visiting professor in institutions throughout the United States and abroad. He was the youngest individual ever elected to fellowship in the Society for Interventional Radiology, and is a member of the Alpha Omega Alpha Honor Medical Society, the Radiological Society of North America, and the Cardiovascular Council of the American Heart Association.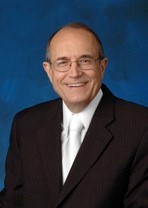 Anton N. Hasso, MD, FACR
Dr. Hasso is board certified in Diagnostic Radiology and sub-certified in diagnostic neuroradiology. He is an expert in clinical imaging of the brain and spine, and an investigator on applications of CT and MRI in disorders of the head and neck. His clinical expertise is held in the highest regard not only within neuroradiology, but also among specialists in neurology, neurosurgery, otolaryngology/head and neck surgery, ophthalmology, and by radiologists worldwide.
Dr. Hasso is a superb teacher and has received "Teacher-of-the-Year" awards from both the Department of Radiology and the Department of Neurology at University of California Irvine. His knowledge of all aspects of neuroradiology and head and neck radiology is extensive and he has a wonderful ability to communicate to students his knowledge of, and enthusiasm for, the subject. The popularity of his teaching is reflected in the large number of both national and international lectures that he has given in the last 35 years at various society meetings and seminars. He has been an invited professor at 12 major universities, and a Gold Medalist of both the American Society of Neuroradiology and the American Roentgen Ray Society.
Dr. Hasso is the author or co-author of six textbooks and over 140 articles in refereed scientific journals. He has contributed over 70 chapters for textbooks in the fields of neuroradiology, head and neck radiology and MRI. His most recent textbook on Diagnostic Imaging of the Head and Neck has a chapter dedicated to imaging of vascular anomalies and vascular tumors in children and adults. Dr. Hasso is a reviewer and member of the editorial boards of seven scientific journals in his specialty.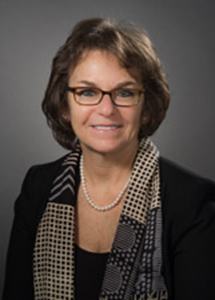 Francine Blei, MD, MBA
Dr. Blei is Board-certified in Pediatrics and Pediatric Hematology-Oncology. Her clinical practice is limited to vascular anomalies (prenatal to adult): patients with hemangiomas, vascular malformations, Kaposiform Hemangioendothelioma, lymphedema, and many syndrome-associated vascular anomalies. She has worked in a laboratory studying the molecular mechanisms of endothelial cells.
Dr. Blei has co-authored many original articles, reviews, textbook chapters, is the Associate Editor of the journal, and Section Editor for Vascular Anomalies of Lymphatic Research and Biology and co-author of"100 Questions and Answers About Vascular Anomalies," a practical guide for patients, families, and physicians. She is currently the Scientific Chair of the International Society for the Study of Vascular Anomalies (ISSVA).